Employee surveys you can trust.
Easily administer employee engagement surveys and see your company's results, analysis and actionable insights using Trust Index™ Survey from Great Place to Work®.
It's the world's best employee experience platform built on 30 years of research, proven to help you quantify your company culture, increase employee engagement and do the right thing for your business and people.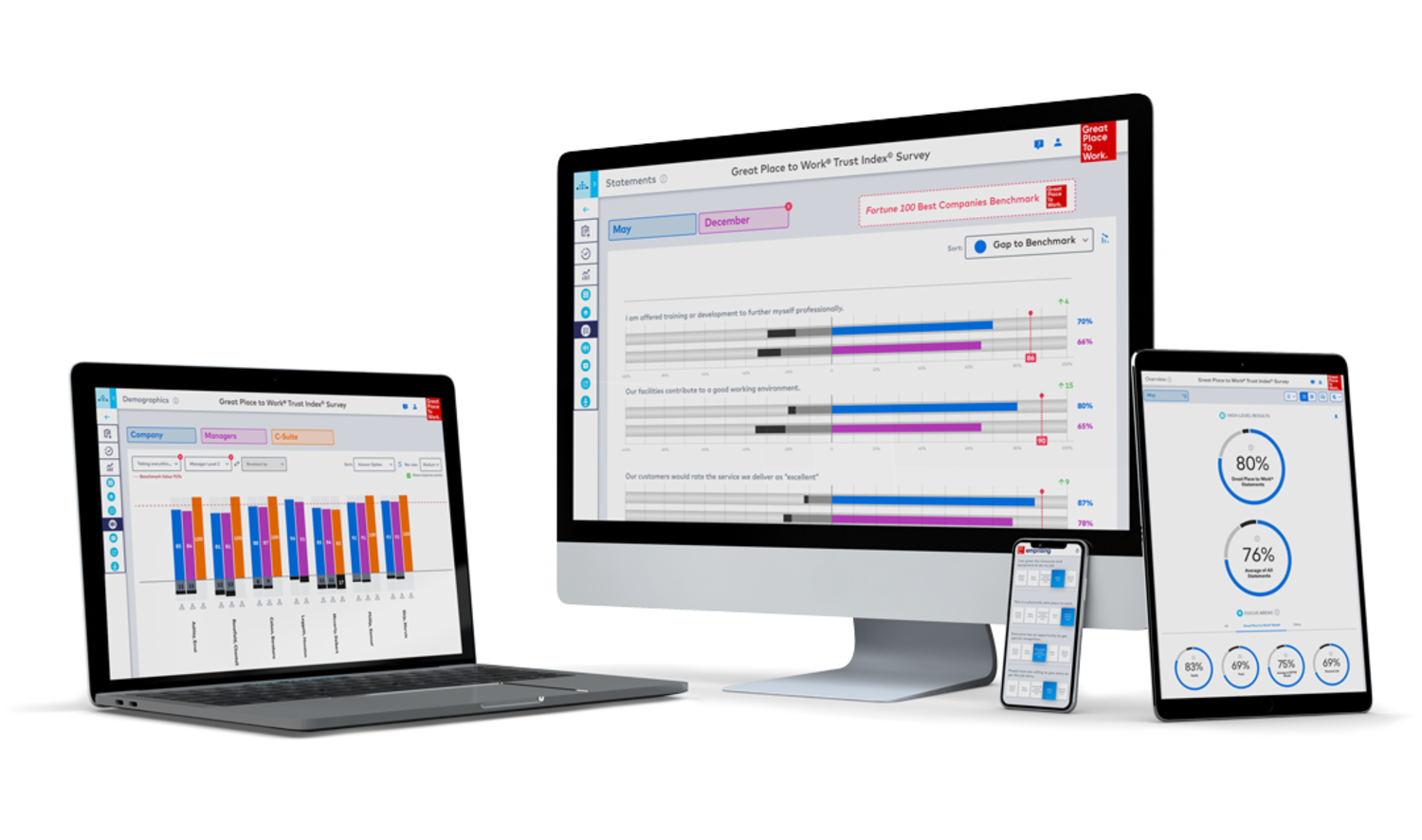 Great Place to Work Certification gives you valuable data about the current state of your workplace culture, plus qualifies you to compete for 20+ Best Workplaces lists.
1
Survey Your Employees
Select a 2-week period to launch our industry-proven Trust Index™ Survey.
2
Complete Culture Brief
Provide details about your company's programs and practices on our Culture Brief.
3
Analyze the Results
We'll provide an in-depth analysis and determine if you've met the certification threshold—a 70% average Trust Index™ score.
4
Promote Certification
If you meet the Certification threshold, tell the world and enhance your employer brand.
5
Get Recognized
You'll be automatically considered for all of our Best Workplace lists for 12 months.